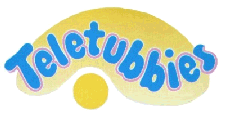 Telebubbies are cute! I made this page to introduce telebubbies to you. Hope you enjoy!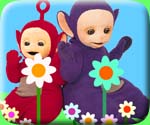 Last modified: December 23, 1998
---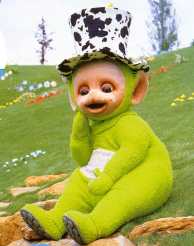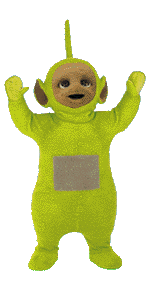 This is Dipsy. His fav. thing is his hat!
---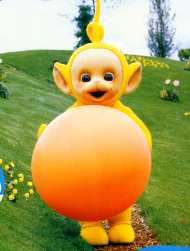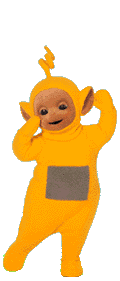 This is Laa-Laa. She is cute with his big ball. Yellow is one of my fav. color!
---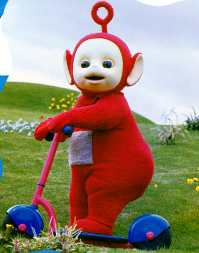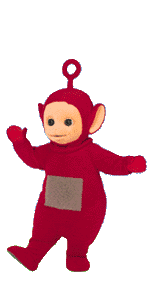 This one is my favorite!!!! Her name is Po! My fav. color is red. Her fav. thing is his scooter!
---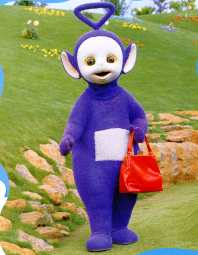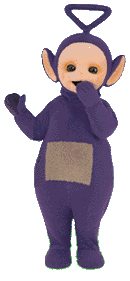 Tinky Winky!!! I saw him on an AD, and he was purple. Why is he in blue in this pic.?!?!?
---
Here are some pics with the teletubbies group.
These are thumbnails. Click on them for the original sizes! =-)
---